migrantas | Pictograms in urban space - Recognition & Visibility|
Salzburg | 2013

Artistic interventions - collaborative and self-organized practices.


Workshop-Objectives: Stimulate the discussion in the public space, create attention and awareness in the society. Participants : Maria Anastassopolous, Veronika Aqra, Eva Beneder, Elisbeth Eder, Abdirizak Farhan, Ali Hasan, Nora Moritz, Viktoriia Nasibullina, Julian Radam, Elisabeth Sturm, Florian Uibner, Jana Winkelmayer. Exhibition: 39 Drawings from all the participants, serie of 6 pictograms, the published posters and visual impressions of the project. Action: What: Distributed 150 bags with the printed-pictograms. Where: Schloß Mirabell. When: 11 October.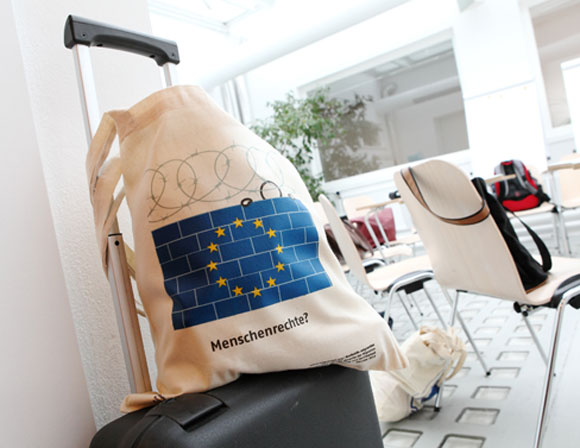 Programmbereich Contemporary Arts & Cultural Production, Schwerpunkt Wissenschaft & Kunst, Universität Salzburg in Kooperation mit Universität Mozarteum. www.w-k.sbg.ac.at/conart
Foto: migrantas + Pia Streicher